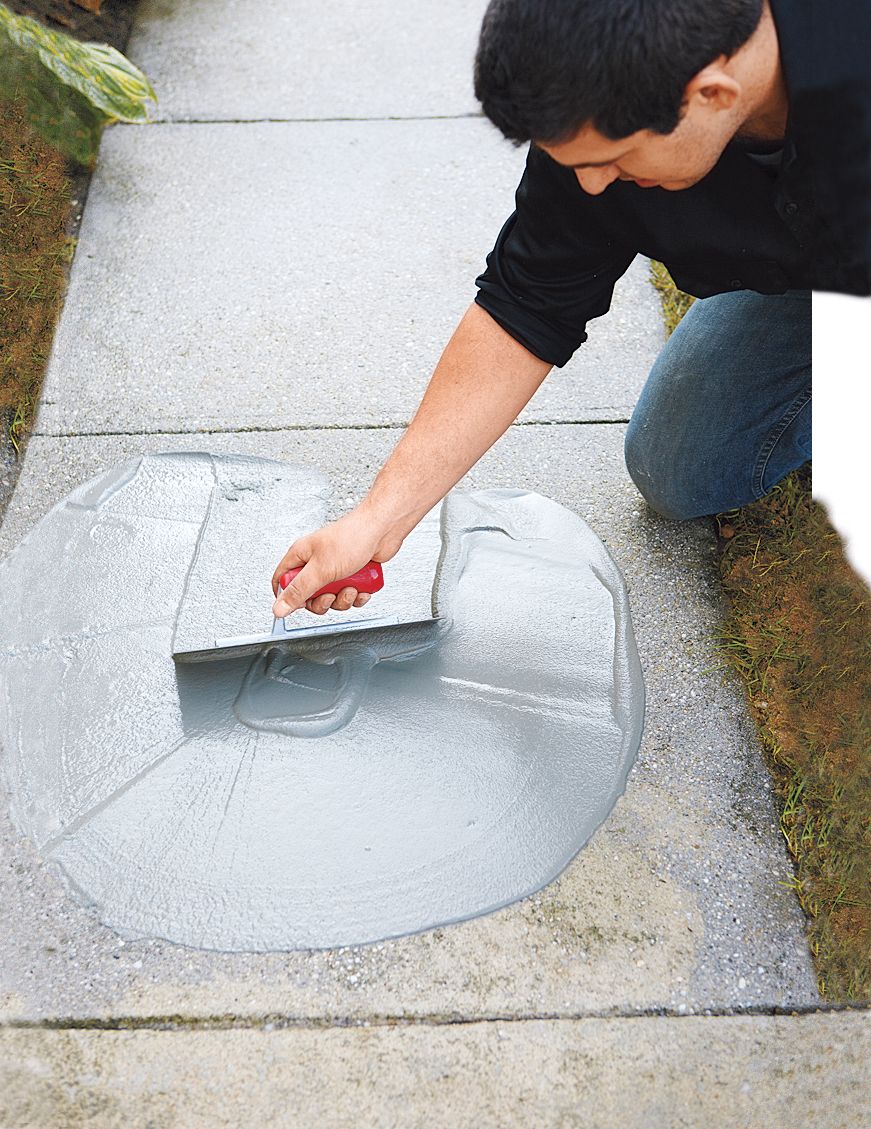 The beauty of your house is not only dependent on its structure and architecture, but it also depends on the external appearance of your house. A well-maintained driveway is an important part of your home's curb appeal and adds value to your property.
However, over time, concrete driveways can crack, become uneven or wear out due to exposure to weather elements, chemicals, or heavy traffic. When this happens, homeowners can resurface or level their driveway to restore its original appearance and function.
What is Concrete Resurfacing and Leveling?
Concrete resurfacing and leveling are two popular techniques that can enhance the appearance and durability of concrete surfaces. Concrete resurfacing involves repairing any cracks, chips, or stains on the surface of an existing concrete slab and then applying a new layer of concrete to create a fresh, smooth, and level finish.
Meanwhile, concrete leveling primarily involves using a specialized material, commonly referred to as self-leveling concrete, to even out uneven or sloping surfaces, such as those found in basements or garages. Concrete resurfacing and leveling can be great options for homeowners, particularly those looking to improve their concrete surfaces' curb appeal and longevity without shelling out for a total replacement.
According to expert contractors from different Concrete Companies Cincinnati, concrete resurfacing and leveling are cost-effective, time-saving techniques that can transform the look of a driveway. The process improves the appearance of an existing concrete surface and helps extend its lifespan.
Advantages of Concrete Resurfacing and Leveling
Concrete resurfacing and leveling have numerous advantages, including:
Cost-effective alternative: Resurfacing or leveling a concrete driveway is far more affordable than completely replacing the entire surface.
Increased durability: After resurfacing or leveling, a concrete driveway can last many years because the new layer covers and seals the old surface.
Improved appearance: Resurfacing creates a brand-new concrete surface that can be textured, stamped, and colored to suit your taste and style.
Adds value: A smooth and leveled driveway enhances your home's curb appeal and adds value to your property.
Improved safety: A smooth, even surface eliminates tripping hazards and reduces the chances of accidents resulting from uneven surfaces.
Factors that Affect Concrete Resurfacing and Leveling
Before embarking on a concrete resurfacing or leveling project, it's important to consider the following factors:
The age and condition of the concrete: While resurfacing or leveling can restore the driveway's surface, it is essential to assess the condition of the existing concrete. If the concrete is too deteriorated or unstable, it cannot hold the new layer.
Drainage: Proper drainage prevents water from pooling on the driveway's surface. Before resurfacing a concrete driveway, ensure proper drainage is considered.
Choice of materials: The selection of the resurfacing materials can significantly impact the project's outcome, so choosing materials that are suitable for your specific application is important.
Finding a Reliable Concrete Resurfacing and Leveling Contractor
A reliable contractor is key to achieving desired outcomes for every concrete resurfacing and leveling project. When searching for a contractor, consider the following:
Experience: Choose a contractor with extensive concrete industry experience in resurfacing and leveling.
Insurance: Ensure the contractor is fully licensed, bonded, and insured in case any problems arise during the project.
References: Check for references by asking friends or relatives or reading reviews and testimonials from past clients online.
In summary, Concrete Cincinnati resurfacing and leveling can significantly improve the appearance and functionality of your driveway. It's an affordable and popular option for homeowners with numerous benefits, such as increased durability and improved curb appeal.
It's essential to select a professional contractor with the experience to ensure that the job is done correctly and to your satisfaction. If you're looking to renovate the appearance of your home, consider concrete resurfacing and leveling, and give your driveway a new lease of life!