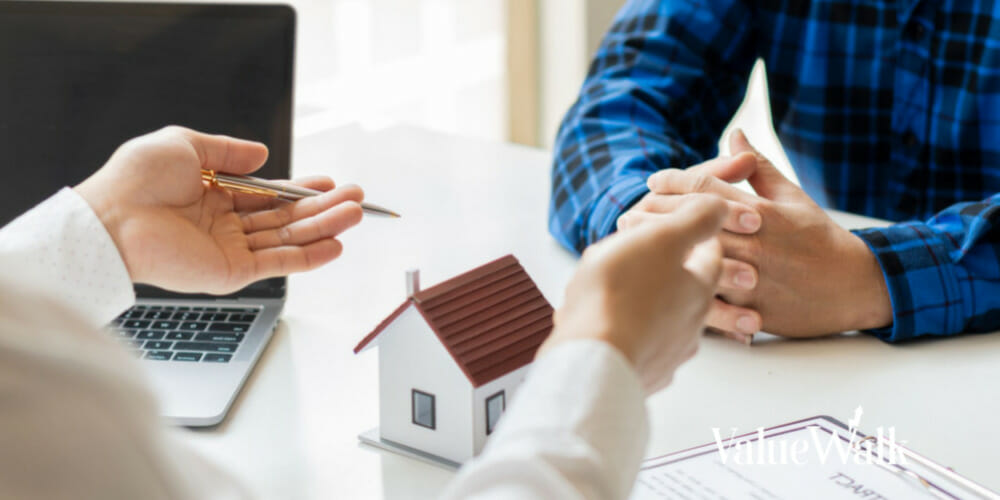 Mortgage brokers and lenders are separate entities. Although they may work together, these two are distinct from one another and serve different purposes. A mortgage is a loan from a loan institution, either directly or indirectly. This is where brokers and lenders come into the picture.
The roles of mortgage lenders and mortgage brokers in the home loan procedure are distinct. A mortgage lender is a financial entity, such as a bank or credit union, that provides the funding for your mortgage. They administer their own loan programs and determine interest rates.
In contrast, a mortgage broker serves as an intermediary between borrowers and lenders. Brokers collaborate with numerous lenders and assist borrowers in identifying the best mortgage options based on their needs.
Ultimately, a mortgage broker in utah connects applicants with appropriate lenders while lenders fund the loan. If you decide to work with brokers and benefit from their extensive connections, there are six questions to ask:
1. Do they have a license and years of relevant experience?
One of the first questions you should ask your mortgage broker is whether or not they have a valid license and industry experience. A licensed broker has demonstrated their commitment to professionalism and adherence to industry standards by meeting the necessary requirements and local regulations to offer mortgage services.
Additionally, asking about their experience enables you to assess their expertise and knowledge. Brokers with years of experience have likely encountered a variety of scenarios and can effectively navigate potential obstacles, providing you with more valuable mortgage process guidance.
2. What type of loan options can they offer?
Understanding the variety of loan options your broker can offer is crucial for identifying the most suitable mortgage solution for your needs and preferences. Each lender's loan program has its own characteristics, terms, and eligibility requirements.
By inquiring about the available loan options, you can understand the range of options and find one that correlates with your financial situation and objectives. All in all, a broker who can provide a variety of loan options demonstrates their ability to tailor solutions to your particular requirements, thereby increasing your likelihood of finding the ideal mortgage deal.
3. How much do they charge?
It is essential to have a thorough understanding of the costs associated with employing a mortgage broker. For their services, brokers may charge fees, such as origination fees or broker commissions. By inquiring about their fees beforehand, you can evaluate the affordability and quality of their services.
Comparing broker fees is essential, but you must also consider the overall package, which includes the scope of work they will do for you, good interest rates,  and reasonable loan terms. You can determine which mortgage broker best suits your needs by weighing the costs and benefits.
4. Can you discuss the fees, interest rates, terms, and monthly dues in detail?
To make an informed decision, it is necessary to discuss the financial aspects of the mortgage in depth. Inquire about the loan's fees, including appraisal, application, and closing costs. This will allow you to plan your finances accordingly and prevent unpleasant surprises during the loan procedure.
In addition, elaborate on the interest rates, loan terms, and monthly payments. This includes knowing whether the interest rate is fixed or variable, the loan duration, and the components of your monthly payments, including principal, interest, taxes, and insurance. A comprehensive understanding of these areas will allow you to assess the mortgage's affordability and ensure that it aligns with your budget and finances.
5. What documents do they need from you?
Certain documents are typically necessary as part of the application procedure for a mortgage. Determine which documents your broker will need from you to initiate and finalize the loan application. Your broker can provide you with a comprehensive document checklist tailored to the loan program you are pursuing. This information lets you plan, gather the required documents, and streamline the application process to avoid delays or missing paperwork.
6. How many lenders do they work with, and are these lenders credible?
Inquiring about the number of lenders your broker works with and their credibility is essential for gaining access to various loan options and ensuring the lenders involved are trustworthy. Brokers with relationships with multiple reputable lenders can provide a wider range of loan options. This increases your likelihood of obtaining favorable mortgage terms and dependable mortgage solutions.
Additionally, it is essential to confirm the legitimacy of the lenders your broker works with. Research their track record, customer feedback, and industry repute to ensure they are reputable and have a history of providing borrowers with quality service.
By asking your mortgage broker the following six questions, you can obtain valuable information about their qualifications, loan options, fees, and procedures. This equips you to get started with your mortgage loans.