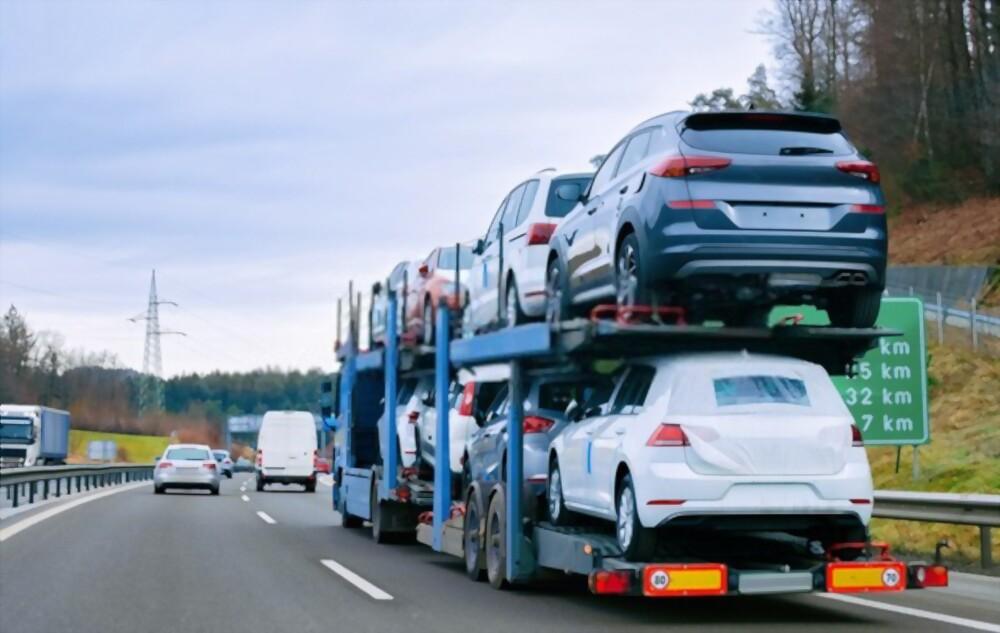 The heavy hauling process is a task that necessitates precise coordination and meticulous planning to reduce accidents or harm. These hauling safety recommendations not only lower the risk of injury, but they can also save businesses money by preventing damage or loss.
As nearly half of all injuries occur when loading and unloading heavy equipment, safety precautions must be implemented to reduce backlogs and prevent mishaps.
Whether you're going far or only a short distance, hauling large equipment is a significant endeavor. To protect your machinery, prevent accidents, and mishaps, your gear must be properly loaded and secured. Planning beforehand is essential when moving large machinery since it helps you stay within the law and avoid potential hazards.
Here is a guide for a safe and efficient heavy hauling process –
Use Right Trailer for Vehicle 
Your trailer doesn't have to be sturdy enough to support the weight of the goods just because it is big enough to fit the load. To carry the weight of the machinery, it's crucial to have the appropriate axle design and cargo arrangements. Examine the trailer's load capacity and safety ratings, and remember that uneven terrain or bumpy roads may increase the weight of your cargo. Moreover, ensure the trailer can be properly pulled by the vehicle and that both the car and the trailer have had a safety inspection before leaving.
Sip A Car, Inc. has different carriers for picking up heavy equipment. Whether you are moving steel beams, articulated vehicles, or equipment like tractors, forklifts, or backhoes, you can rely on SAC Heavy Haul to carry the weight and transport it smoothly.
They have flatbeds of different sizes and capacities that can carry around 48,000 pounds of weight. They have been shipping all types of oversized and heavy equipment all over the US for more than a decade.
Load Distribution

One of the most frequent reasons for truck accidents is improper loading. consider where the transported items will be placed to prevent the weight distribution throughout the cargo from being uneven. Uneven cargo increases the risk of tilting and makes it challenging for the driver to keep the trailer under control. Also, you may just purchase a trailer that is approved for 30 tons if your heavy equipment weighs 30 tons.
Driver's Experience

Putting an inexperienced driver behind the wheel is a costly and risky mistake. Ensure your drivers are familiar with road safety procedures, have the necessary experience, and have received the necessary training.
In addition to the initial training required for heavy cargo drivers, it's a good idea to keep up a regular training plan to ensure that the skills are always current.
Plan your Route 

In a large metro city, it is never a good idea to navigate rush hour traffic with a heavy load. Spend some time carefully considering the path and searching for hidden concerns that may harm them.
Choose a route that avoids busy commercial or road construction zones. Also, confirm that the load's weight, height, and width can be supported by the roads.
Choosing the right safety measures can save many lives and costs incurred by the shipping company. Follow these tips and ship heavy equipment smartly.