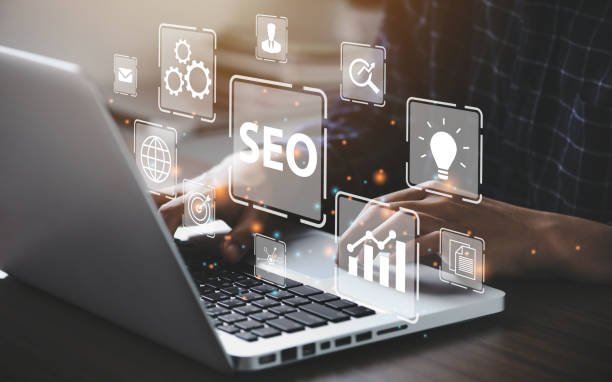 Every website owner knows the importance of getting organic traffic for business growth. Your website has to rank higher on the first page of Google to get unusual traffic. Getting ranked on SERP is a challenging and time-consuming process. With the right SEO techniques, you can boost the organic traffic on your website.
We've got you covered if you are searching for SEO techniques to boost organic traffic on your website. We have given some best and most effective SEO techniques you can adapt to your content to drive organic traffic.
Why is SEO Techniques Important to Boost Organic Traffic?
Driving organic traffic to your website is very important. It is effective for a longer time and cheaper than PPC campaigns or any other traffic you get from social media marketing. When you use proper SEO techniques, you can deliver your content to a target audience.
People visiting your website through organic search results may convert more compared to any other type of advertising. Users search the queries with some intent and believe in Google algorithms for the result. They will likely click your page if they find you on the first page.
SEO Techniques to Boost Organic Traffic
There is a lot of competition in the market, and directly aiming at the big companies by using the most popular search is not a good idea. You have to plan and follow some strategies to get ranked on the first page of search engines. Some of the best SEO techniques to boost organic traffic on your website are here-
Writing User-centric Content
Many websites make this mistake. Using keywords is essential to rank, but over-usage of anything looks artificial. Google algorithms are also improving daily to work like human thinking. So, always write your content with an organized structure with headings and subheadings that is easily readable by your audience to enhance the user experience.
Keyword Usage at the Right Places
Find your target keywords using tools such as Google Keyword Planner, SEMrush, Ahref, etc., and naturally use them in your content. Add the keywords in the main content and metadata, anchor texts, titles, subheadings, and URLs for effective results.
Use Effective Title and Meta Description
If Google ranks your page but doesn't get the click, it will remove it with the pages that get more clicks. So, write catchy titles that can get the attention of the user. Give all the essential information about your content through Meta description so that it can drive clicks.
Optimize the linking
Like keywords, linking is crucial for ranking and getting organic traffic. Using quality external links can help in building domain reputation. Like external links, interlinking the useful and related pages to the content can help drive more traffic to your website. Please make sure you only use it where it's relevant and necessary.
Improve your Websites' Loading Speed
One of the significant reasons behind the bounce-back rate is the website's speed. No one wants to wait for the site to load if it takes time. So, your website has to be quickly accessible. Compress the size of images, clean up your code, and remove anything making your website slow.
Update Existing Content and Fill Content gaps
Google's algorithm keeps updating over time. So, your content also needs to stay updated, mainly if you deliver content that is trending for a specific time. Optimize your existing content using the latest keywords, interlinking, structure, etc. Also, find the content gap between your content and competitors' and try to add them to your content more informatively.
Conclusion
Having the best SEO strategy can help you in driving organic traffic. You can easily follow the techniques mentioned above on your website. However, getting ranked on Google is a complicated process and needs a leading SEO company in Gurgaon for effective results. We provide the best SEO optimization services that can help your business grow. Let's connect to learn more about our services and your business goals.